Vegans require a lube that's made from natural approved ingredients that have not been tested on animals. Luckily for the Vegan community, there are various suitable Vegan Lubricants on the UK market that can be used with peace of mind.
All the following Lubes are made with natural ingredients, extracts, flavours and colourings all of which have the Vegan stamp of approval.
Please follow links to view Lubricants
Yes WB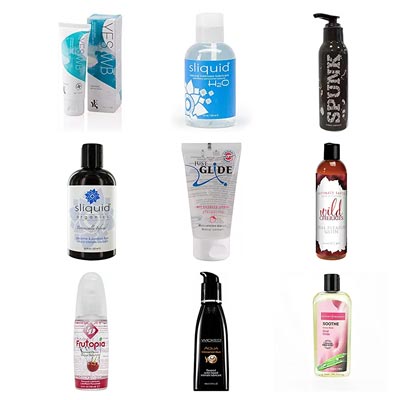 Just Glide from Just Lube has been based on a Dermatologically tested vegan formula which is oil and fat-free with a strawberry flavour, supplied in 50ml bottles.
Fruitopia from ID Lubricants is a non-sugar waterbased lube that's been formulated with natural vegetable based ingredients; this lube contains no artificial flavours or colours. Available in six flavours Banana, Cherry, Mango, Raspberry, Strawberry and Watermelon. Supplied in 30ml bottles.
Intimate Organics Lube has been made by the award-winning Intimate Earth who is very proud of their pure Vegan products that have never been tested on animals. The Condom friendly Lubricant has been blended using organic ingredients and aloe. Supplied in 120ml bottles and available in the following flavours Fresh Strawberries, Wild Cherries, Salted Caramel, Hydra Natural, Ultra Soft, Melt Warming, Ease Anal and Soothe Anal. Intimate Organics Anal Lubricants have added Bisabolol extract which relaxes the sphincter muscle making penetration more comfortable.
Pjur Med Vegan Glide has been specifically made for Vegans and is very soothing to sensitive mucous membranes; the natural waterbased lube has been PH-balanced with no glycerine, parabens or perfumes.
Sliquid Lube is 'Simple Safe and Sexy' the base of the lubricant has been created from 5 simple natural and organic ingredients which include Citric Acid, Cyamopsis, Purified Water, Plant Cellulose, Potassium Sorbate and Citric Acid. There are eight versions of Sliquid to choose from which include H20, Sassy, Sea, Silk, Swirl, Satin, Sizzle, Silver and Swirl. Supplied in 60ml, 125ml and 255ml
Slube 'the cleanest way to get dirty' Slube is supplied in crystals which when added to water becomes a naturally degradable bath lube that's suitable for Vegans. Slube can also be used for sex as it's condom safe and safe to use internally. Available in flavours Pure, Black Leather, Strawberry Daiquiri, Gin Mojito and Piña Colada.
Spunk Lube has been developed by Straight Cam. Spunk lube is a special blend of water and silicone which looks and feels just like semen; the condom-friendly lube is longlasting and great to use with Sex Toys.
Sutherland Lubricating Jelly has been approved by the Vegetarian Society. The sterile, fragrance-free water-soluble lube is used in many Hospitals up and down the UK. Available in 5-gram sachets, or 42 and 82-gram tubes.
Wicked Sensual Care Lubricants are very smooth, hard to believe they are not made of silicone. Waterbased and paraben-free, non-sticky and water-soluble which means easy cleanup. Available in various varieties which include Aqua, Aqua Sensitive, Aqua Heat, Aqua Chill, Cherry Cordial, Mocha Java, Candy Apple, Vanilla Bean, Cinnamon Bun, Pomegranate and Salted Caramel. Supplied in 120ml and 250ml bottles.
Yes WB is a  certified natural and organic water-based lubricant that uses pure plant gums to replace glycerine and silicone that's usually used in commercial lubricants. Base ingredients include water and organically grown Aloe Vera, Guar Gum, Locust Bean Gum, Flax Extract. Available in 5ml, 50ml, 100ml and 150ml bottles.